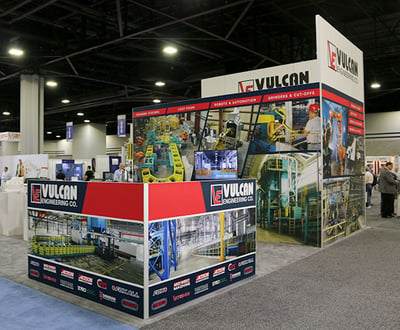 The rapid spread of the COVID-19 virus has radically altered the landscape of upcoming trade shows and events for the foundry industry. As one might imagine, the worldwide calendar of events has been thrown into uncharted waters, with many 2020 industry trade shows cancelling or postponing their planned events until further notice.
The following is only a partial list of industry events, some of which Vulcan Engineering had planned on attending. The list includes original scheduled dates, as well as any updates to the respective show's status.
AFS Metalcasting Congress 2020
Location: Cleveland, Ohio, USA
Scheduled Dates: April 21-23, 2020
Status: CANCELLED
Metal + Metallurgy China 2020
Location: Shanghai, China
Schedulded Dates: May 13-16, 2020
Status: POSTPONED (New Dates: August,18-20, 2020)
Investment Casting World Conference & Equipment Expo 2020
Location: Anaheim, CA, USA
Schedulded Dates: October 18-21, 2020
Status: SCHEDULED TO PROCEED

Obviously we're all disappointed, as we were looking forward to seeing you at some of these events. However, just because we won't see you in person on the show floor doesn't mean Vulcan Engineering isn't available for you! Contact us at any time - we're always here to serve your immediate and future foundry needs, and to answer any inquiries you may have.